Escort Agency Website Design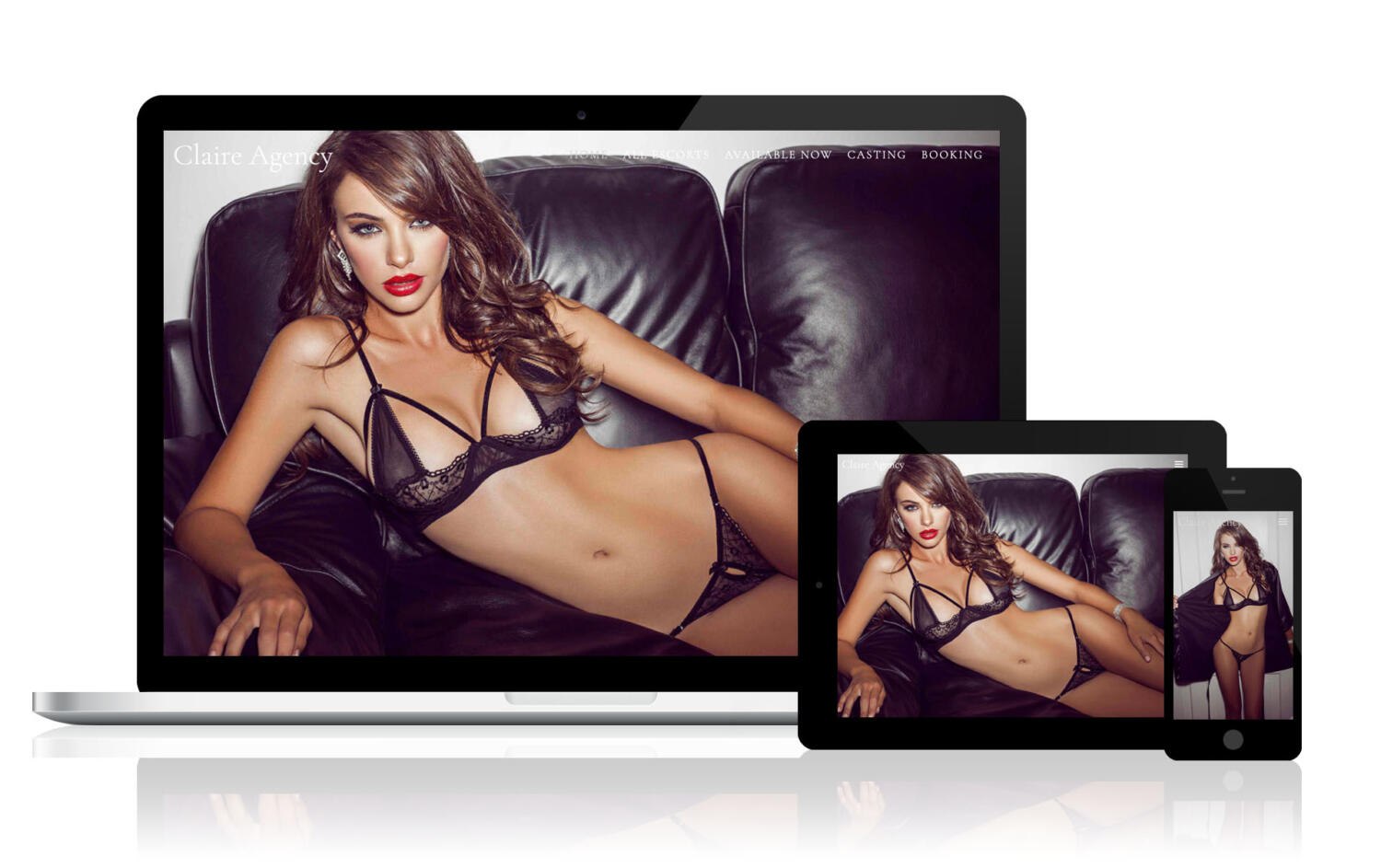 Professional escort agency websites designed to meet your exacting standards and vision!
We can design your escort agency website to offer any features, specialising in complex websites with turnkey solutions.
Add unlimited escorts/models, multiple genders, multiple locations, multiple languages! Maximise your website presence with a full SEO suite.
Agency Demo Examples
Click the images below to view demo examples of the SR Escort Agency website.
All examples have the same options available and can be further changed/customised as you wish in the theme Customiser.
More demo examples will be added shortly.
Search For A Domain
To check a domain name's availability please enter it below.
Custom Designed
Agency Website
Request Quotation
Unlimited Bandwidth

Boutique Escort Agency Website Design
Unleash Passion, Elegance, and Unmatched Appeal with Our Bespoke Escort Agency Website Designs!
Welcome to a world where allure meets functionality, and where the online presence of your boutique escort agency evolves into an irresistible journey of sophistication, seduction, and unparalleled success. At Secret Red, we comprehend the unique dynamics of the escort industry, and our tailored website design services are crafted to elevate your agency to unprecedented heights of glamour and allure.
Captivating Visual Storytelling:
In an industry that thrives on visual appeal, your website is more than just a digital space; it's an enchanting narrative. Our design philosophy revolves around creating visually arresting galleries that not only showcase the physical beauty of your escorts but also tell a story that resonates with your discerning clientele. We transform each click into an immersive experience, ensuring your escorts' unique personas are presented with an alluring charm that captivates potential clients.
Seamless Navigation, Effortless Elegance:
Your website should be a symphony of sophistication, and our designs ensure that navigation is a seamless dance. Intuitive menus, clear categories, and an organized structure guide your clients to the allure they seek with the grace and precision befitting a high-class rendezvous.
Mobile-First Design for a Mobile World:
In an era dominated by smartphones, your website must be a companion that fits into every pocket. Our mobile-first design approach guarantees a flawless user experience across all devices, ensuring that your escorts' allure shines just as brightly on a mobile screen as it does on a desktop.
Profiles That Intrigue and Delight:
Your escorts are not just companions; they are enigmatic individuals with stories waiting to unfold. Our personalized escort profiles go beyond physical attributes, bringing out the personality, interests, and a touch of mystique that sets your agency apart. We transform profiles into alluring narratives that resonate with your audience's desires.
Effortless Booking, Discreet Communication:
Booking an escort should be as smooth as the silk they wear, and our designs incorporate intuitive booking forms and discreet communication features. Clients can express their desires effortlessly, and escorts can manage inquiries with discretion and efficiency, creating an environment where fantasies come to life.
Stay Alluring with Dynamic Blogging:
In an industry driven by allure and excitement, our websites feature dynamic blog sections that allow you to share insights, lifestyle articles, and success stories. Keep your audience engaged, build credibility, and showcase the essence of your agency through regular, captivating content.
Social Media Integration for Real-Time Glamour:
Elegance never takes a break, and neither should your online presence. Our designs seamlessly integrate your social media feeds, providing real-time updates and allowing your audience to follow the pulse of your agency. Social media becomes an extension of your website, creating a dynamic and engaging experience.
Privacy Meets Opulence:
For boutique agencies that value exclusivity, our secure and private escort portals ensure that your escorts' privacy is safeguarded. Escorts can access schedules, client preferences, and other confidential information, fostering a relationship of trust between your agency and its distinguished companions.
Client Testimonials for a Resounding Reputation:
Let the whispers of satisfaction speak for themselves. Our designs incorporate dedicated sections for client testimonials, creating a gallery of praise that enhances your agency's credibility and showcases the impact of your escorts in the realm of refined companionship.
Ready to redefine the digital face of your boutique escort agency? Our team at Secret Red is passionate about bringing your vision to life. Let's create a website that not only meets but exceeds the expectations of your clients and escorts, setting your agency on a trajectory of unparalleled success in the world of high-end companionship. Contact us today, and let the transformation begin!